Entertainment
Wait, Did Justin Bieber Just Shade Selena Gomez?
Selena Gomez and Hailey Bieber's drama stings and spreads. The celebrity tug-of-war on social media now has a bit of salt thanks to the bone of contention between the two women — Justin Bieber.
Over the weekend, the "Baby" singer shared a series of photos from his 29th birthday party. Justin Bieber celebrated alongside musicians like Leon Bridges and JulesTheWolf, Billie Eilish, Jaden Smith, Kid Laroi, and other close friends, according to Buzzfeed.
However, fans cared little about the guest list. What took social media by storm was a detail music video directors Alfredo Flores and Cole Bennett shared.
It involved photos of the silver lighters available during Justin Bieber's birthday party. The covers had an engraved message that read, "I'm so thankful I didn't end up with what I thought I wanted."
Although a source told Page Six that the lighters were actually a gift to Bieber, fans immediately put the magnifying glass on the phrase.
Was it a nod to the feud between his ex, Selena Gomez, and his wife, Hailey?
You have to live under a rock if you're still unaware of the drama between the two celebrities. Selena and Justin Bieber dated on and off between 2010 and 2018, and it looks like Hailey just isn't over it.
Plus, Justin and Hailey got married right after his last breakup with Gomez, so many think old flames die hard.
The truth is that Hailey has been branded as an abuser for using TikTok to attack her husband's ex. In fact, Hailey and Kylie Jenner were accused of mocking Gomez's eyebrows on Instagram.
Although the parties involved denied it, Gomez took a break from social media after becoming the most followed woman on Instagram.
Shortly after that, the actress — who also appears to be the adult at the party — broke her social media silence, asking her followers "to be kinder."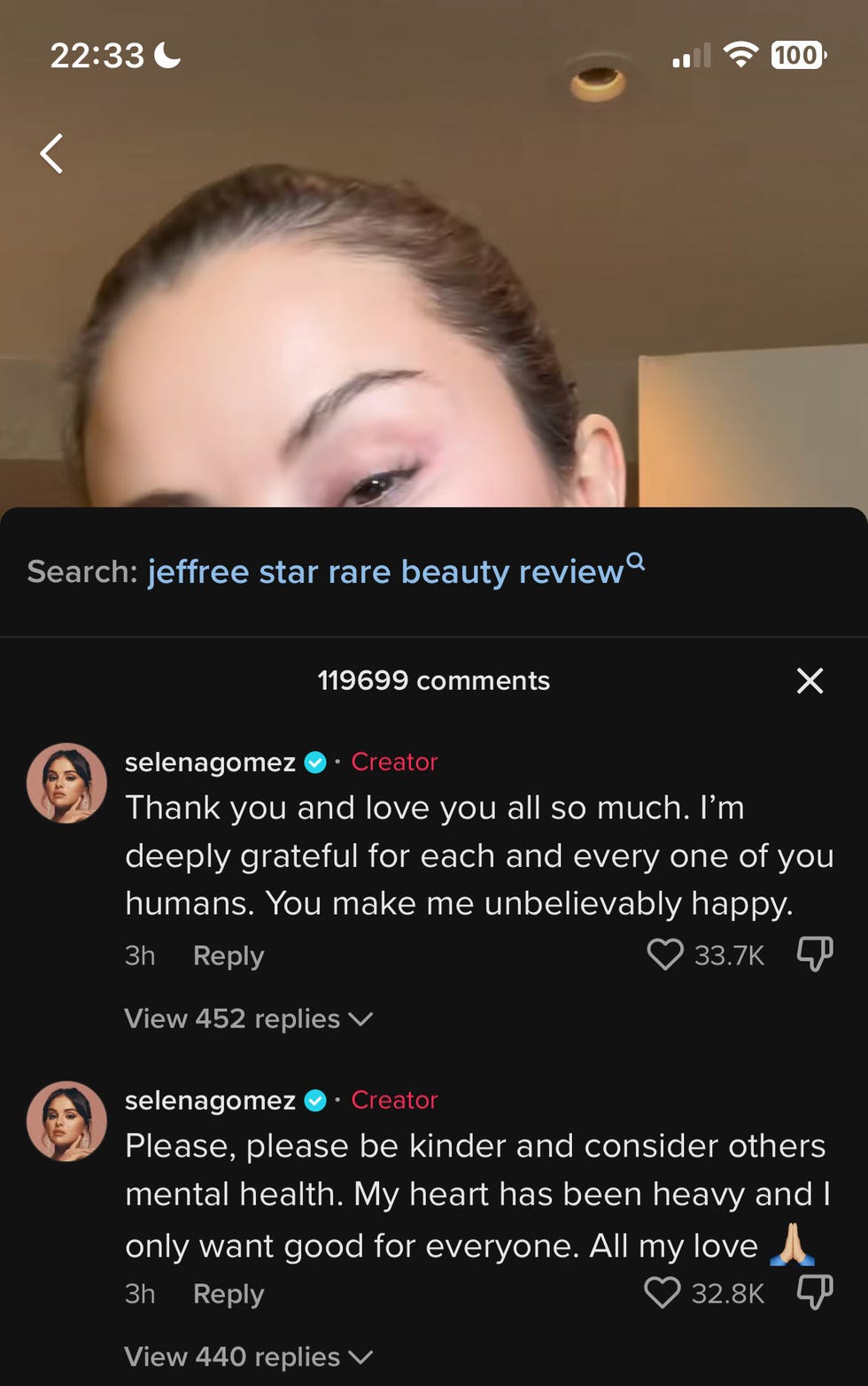 "Thank you, and love you all so much," she wrote. "I'm deeply grateful for each and every one of you humans. You make me unbelievably happy."
"Please, please, be kinder and consider others' mental health," Gomez added. "My heart has been heavy, and I only want good for everyone. All my love."
Notice any corrections needed? Please email us at corrections@nglmitu.com