wearemitu
I Was Today Years Old When I Found Out This Mexican Pokémon
The Pokémon franchise is one of the biggest and most important ones in the world. Including video games, TV series, movies, card games, collectible cuddly toys and even clothing, the Pokémon empire's profits amount to billions of dollars annually. With more than 800 species of Pokémon, the work for Pokémon creator Satoshi Tajiri has taken inspiration from various cultures around the world to invent each of the "pocket monsters," and some were inspired by Latin America.
Nintendo and the Pokémon Company have published well over 50 different Pokémon games.
#DidYouKnow the original DMG Gameboy can play most GBC games
If it has a clear cart it won't work but black cartridges and all the pokémon games minus crystal work perfectly just without color
Making it the only console to be forwards compatible. pic.twitter.com/9Z1FcCFnQr

— Amy Ames 🦄 (@TheAmy00) January 16, 2020
In the two decades since Pokémon first came to be, Nintendo has released over 50 games set in different worlds —featuring hundreds of unique monsters.
Currently, there are 722 official Pokémon that have been confirmed by Nintendo.
The nearly 800 monsters, draw upon the folklore from various cultures. Mawile, a fairy/steele-type monster, is loosely based on the Japanse legend of the Futakuchi-onna, a demon woman with a second mouth hidden in the back of her head, for example.
While some Pokémon are tied to myths, others are grounded in real-world cultures.
In particular, there just so happen to be a handful of pocket monsters with direct links to Latin America. Some of them are super cool and some of them are…well, pretty racist. But they're all a part of the Pokémon legacy and you should know all about them.
Ludicolo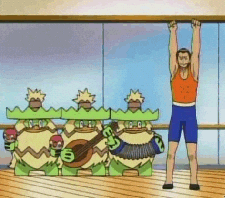 In typical Pokémon fashion, it's difficult to tell what Ludicolo's supposed to be exactly. It's a pineapple. It's a duck. It's a man wearing a poncho and a sombrero who likes to sing and dance? At best, Ludicolo's supposed to be a tribute to Mexican Mariachi. At worst, it's just offensive. You decide.
Sigilyph
*#Sigilyph 🇬🇷 IV84% CP: 1358 :LVL: 19 Zen Headbutt/Ancient Power :Female: 15/14/9*
38.0669143,23.8125113 pic.twitter.com/yyUd49RNjc

— 💯✨🕵👀 ENGEL GO 🚨📱 💯✨ (@engel_go) January 16, 2020
Sigilyph is a flying/psychic Pokémon first introduced in the Black and White games. Unlike most Pokémon, Sigilyph isn't based on a specific animal, but rather a drawing of one. The monster's design is inspired by the Nazca Lines, a set of artistic geoglyphs etched into the earth of the Nazca Desert in southern Peru.
Hawlucha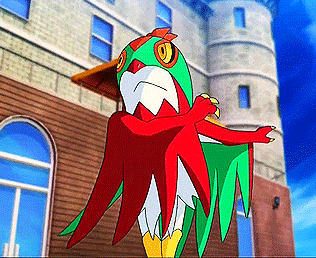 Hawlucha is definitely part of the Pokémon wall of fame. It's a fighting/flying hawk-esque creature with an affinity for airborne wrestling moves inspired by lucha libre. Whereas Ludicolo came across as a slightly-racist reading of a cultural tradition, Hawlucha's characterization tends to be much more respectful and celebratory. Also it's just cool.
Wooper
I dont have a single favorite pokemon but Wooper is def a stress reliever. pic.twitter.com/nOqWI1aMsE

— Gavin Vining (@Odin136) January 14, 2020
This Pokémon is inspired by the axolotl, the amphibian endemic to the Mexican Basin, who can regenerate its own body. The Mexican-inspired monster is blue, and has a pair of antennae on its head —which are a clear reference to the gills of Axolotls.
Rayquaza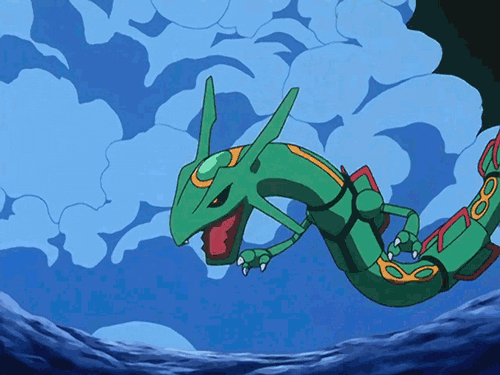 Rayquaza is a mixture of several mythological beings, but we gotta say that its resemblance to Quetzalcoatl is pretty evident. This is one of the most powerful Pokémon of the franchise's universe, and there's a colorful version in the Pokémon Go video game.
Maractus
For foreigners, the cactus is a very Mexican element, and Maractus is a Pokémon-cactus, its bright colors are reminiscent of Mexican culture. In addition, it shakes what would be its hands as if they were maracas, another very "Mexican" element for people —hence the name mar(acas)(ca)ctus.
Mew
When the first Pokémon games were released, Mew was something of an urban legend. When Mew's existence was finally confirmed and the Pokémon was made available to the public, we learned that Mew was the original Pokémon from which all others descended.
In the first Pokémon movie, Mew's described as being a psychic capable of learning all moves and transforming into other Pokémon. It's also explained that researchers looking for the elusive monster eventually (and unknowingly) discover it in the jungles of Guyana. Ancient Guyanese cultures, it's implied, encountered Mew often enough that they incorporated it into their local mythology, a concept that's worth pointing out considering that Mew's known for rendering itself invisible.
Notice any corrections needed? Please email us at corrections@nglmitu.com