Fierce
12 Extraordinary Luchadoras That Prove Mujeres Are Strong As Hell
Machismo in the Latinidad can make many spaces difficult for women to break in. However, the boy's club has never stopped Latinas from making their mark and owning just how amazing women can be. A prime example of this is the Luchadoras who excel in the male-dominated world of Mexican wrestling. Lucha Libre was started all the way back in 1863 by Enrique Ugartechea, the first Luchador.
Ugartchea developed Mexican wrestling based on the wrestling of the Greco-Romans. The high flying maneuvers and theatrical drama was an instant hit with sport fans. The sport spread from the regions of Mexico up to the United States during the 1930s and 1940s. At first, Lucha Libre was only a guys sport but women eventually began making room for themselves in the macho sport. Today, Luchadoras wrestle in every major league and even have their own. In 2000, Lucha Libre Femenil, an all-female promotion company, was established.
Now, there is no shortage of extraordinary Luchadoras to entertain and inspire us. Here are some of the most boss mujeres in the business:
1. Mystique
Mystique became interested in the world of Luche Libre because her boyfriend was a big fan. After showing her videos of wrestling matches, the Mexicana decided she wanted to train and begin wrestling. She took inspiration from X-Men character Mystique for her name but her persona is straight out of Japan. Dressed like a masked ninja luchadora, Mystique has fans all over the world, especially in Mexico and Japan.
2. Vulcana
Wrestling out of California, this Luchadora is a newcomer who made her debut in August 2018 with the Empire Wrestling Federation. Vulcana takes her name from famous strong woman Miriam Kate Williams. Active in the late 1800's through early 1900's Williams' stage name was also Vulcana. Vulcana is all about showing the strength of women. By using her own power, her goal is to bring the knowledge of the ancestors back into Lucha Libre.
3. La Hiedra
Nicknamed La Nueva Reina del Escandalo, La Hiedra is a Luchadora from Northern Mexico. Two years after her debut, La Hiedra advanced to the final of the Quien Pinta Por La Corona. Though she didn't win that title, the Luchadora has had great support with Lucha Libre fans. Since 2015, La Hiedra has wrestled with Lucha Libra AAA Worldwide and has also appeared with the International Wrestling Revolution Group.
4. Sanely
Luchadora Sanely started out as a mystery woman during the 2015 CMLL Bodybuilding Competition. She was so impressive during this appearance that it earned her a debut with Consejo Mundial Lucha Libre. Sanely isn't just a boss Luchadora, she's a legacy! Her father, grandfather, brother, and brother-in-law are all Luchadors. In fact, Sanely's nickname is La Dama del Guante Negro after her father's stage name, Mano Negro.
5. Baby Puma
Baby Puma is another bit of proof that Lucha Libre runs in the family. Her father is the famous Luchador Ultratumba and her sister is Lady Pumba. Wrestling since 2008, Baby Puma has made a name for herself separate from her famous familia. Wrestling at the Arena Femenil, Baby Puma's high energy moves have earned the Luchadora her own legion of loyal fans.
6. Lluvia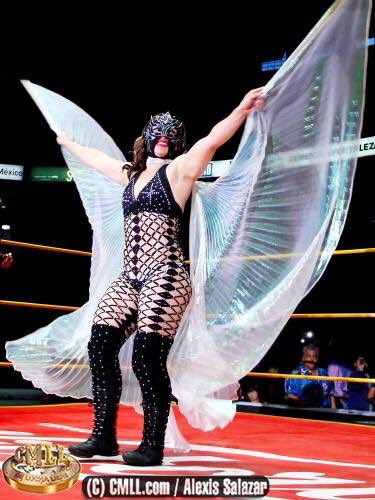 Lluvia is a fishnet-clad Luchadora who wrestles with CMLL. Utilizing her signature move, the Octopus Cradle, she claimed the title of Reina Tag-Team Champion alongside Luna Mágica in 2011. Family is very important to Lluvia. In 2017, the Luchadora became a mama! She's also from a Lucha Libre family. In fact, her sister is #3 on this list, La Hiedra.
7. Magic Girl
Magic Girl is a Mexican Luchadora who trained with stars of Lucha Libre like Pantera II and El Diablo Jr. Her first experience wrestling was at a sports festival. Magic Girl was so good that the audience threw money into the ring at the end of the match. Lucha Libre is also a family event for Magical Girl. Although, she was the one to inspire her father, Blasniety, to train and perform as a Luchador.
8. Sexy Star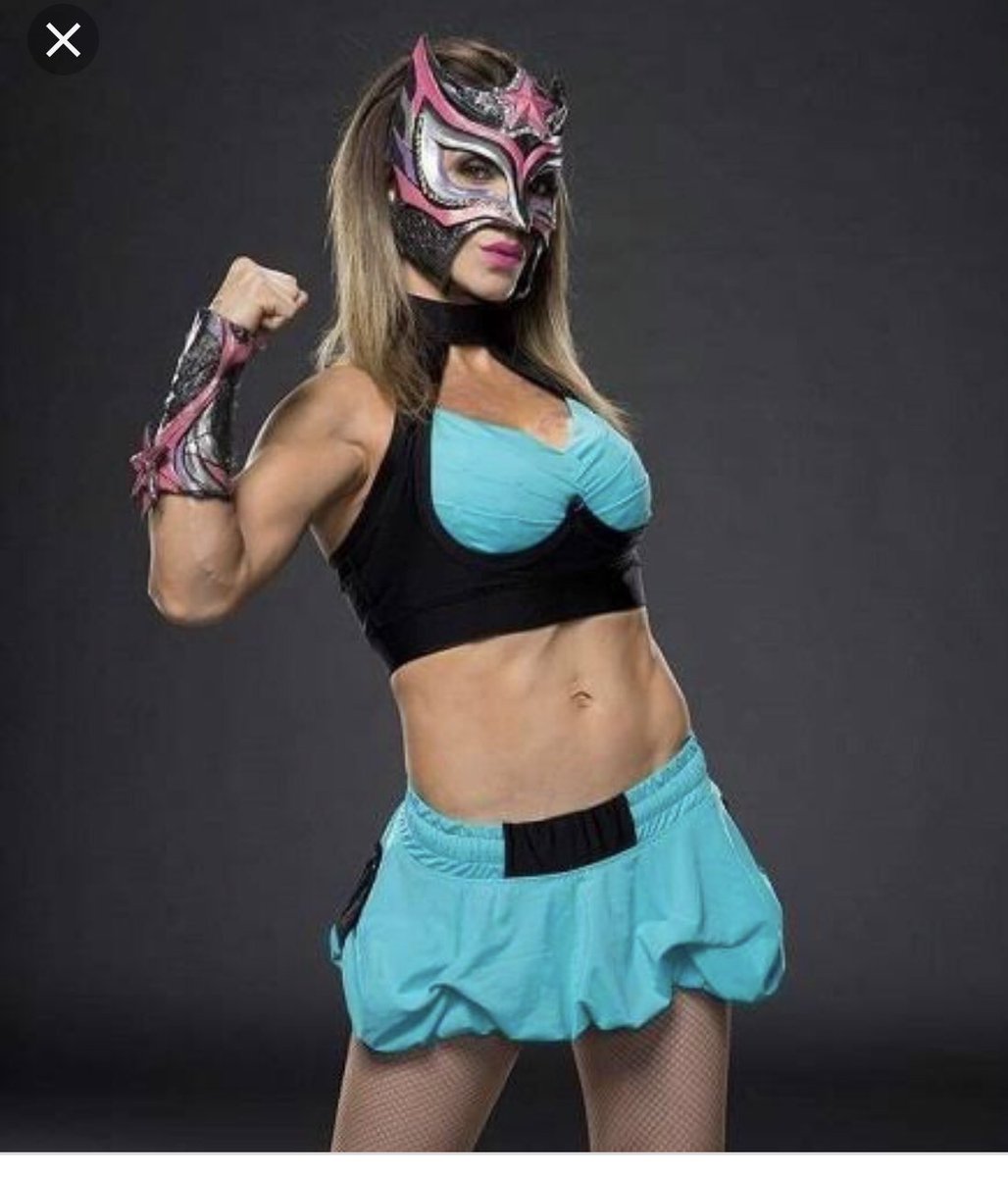 4337:45 AM – Oct 13, 2018Twitter Ads info and privacy35 people are talking about this
Sexy Star started her career as a Luchadora under the name Dulce Poly. However, it's under stage name Sexy Star that she's done her best work. The Latina is a three-time AAA Reina de Reinas Champion as well as a AAA World Mixed Tag Team Campion. Despite her huge success, Sexy Star chose to leave the world of Lucha Libre. In 2017, the Luchadora allowed herself to be unmasked so she could work on her new career as a boxer.
9. Lady Flamer
19-year-old Lady Flamer might be young, but she's already a champion. Among her victories, the Latina won the LLF Championship and LLF Tag Team Title alongside Lady Puma. The daughter of the Red Flamer, Lady Flamer was the first of his children to train in the family business. She was the surprise Luchadora in her debut match during The Crash at Auditorio de Tijauana.
10. Goya Kong
Goya Kong is a plus-sized Luchadora who uses her size as a strategy in the ring. She uses humor in her performances just as her Luchador dad, Brazo de Plata, did in his wrestling. The Luchadora started her career with AAA but switched to CMLL in 2010 when her father also changed leagues. In 2013, Goya Kong won the Trofero Arena Coliseo 70 Aniverserio Championship, beating the Luchadora who unmasked her the previous year.
11. Danah
Danah is the younger sister Luchadora Goya Kong. Starting her career as Muñeca de Plata, her debut name was a call back to her father, Brazo de Plata. Danah spent several years as a part-time Luchadora with AAA and CMLL. However, in 2015 the Latina debuted anew with Lucha Libre Elite as a league regular.
12. Lady Shani
Lady Shani is kind of a big deal. She is the current AAA Reina de Reinas Champion and the 2017 winner of the Producciones Cordero Copa Femenil. She began her wrestling career with the name Sexy Lady and was a ruda or villain. Her fans didn't seem to mind her role as a bad girl, though. She has adoring fans over the world.
Notice any corrections needed? Please email us at corrections@nglmitu.com