In a video posted to Instagram yesterday, Justin Bieber appeared to bomb the #1 hit song "Despacito" at 1 Oak in New York City. Joined on stage by his buddies The Chainsmokers, Bieber took some time to shout them out before starting what appeared to be an improvised set of the smash hit song. The song, featuring Bieber on its remix, is currently the #1 song in both the U.S. and the U.K., so an improvised set of the song should be no problem, right? Well…
"Despacito" is a number one hit around the world. Justin Bieber definitely has it memorized, right? Wrong.
A post shared by justin + Alina = Jalina?? (@alina_justin_bieber_my_life) on
Apparently the Biebs only knows his English part of the song, handing the microphone off to anyone in the audience who will give it a shot. He shouts to someone whose name he clearly doesn't know in the audience, "Headband, get over here and sing this!"
So, what happens to the rest of the song you say?
You know, the lyrics sung in the beautiful Spanish language we all love? Well, to JB that's an easy fix, just cover it all in "blahs." Bieber literally sings "blah-blah blah-blah" over the entire thing, only stopping to say "De – spa – cito." It's got to be pretty embarrassing that your hit song is #1 around the world and you can't even sing it.
Then he got STRAIGHT UP disrespectful.
"Des…pa..cito, idk the words so I say poquito, idk the words so I say dorito, idk the words so I say mosquito" ?? pic.twitter.com/vcIKxV1ki7

— Justin Bieber (@bieberinmypants) May 24, 2017
Embarrassingly, he sings, "Des-pa-cito. I don't know the words so I say poquito. I don't know the words so I say Dorito. I don't know the words so I say mosquito." He starts out pretty rough, then gets worse with the stereotypes. "Dabba dabba dabba dabba dabba burrito. I ate the burrito. I just want un poquito."
And you *know* Twitter came for him.
justin bieber singing despacito live pic.twitter.com/nXSNtfuCAx

— sarah loves camila (@moonlightmila) May 25, 2017
But at the very least Kevin Hart knows some Spanish words.
Some users were rightfully upset.
FYI: 'Despacito' is NOT by Justin Bieber.
Don't fetishize him speaking Spanish while PoCs are cussed out by Whites when PoCs speak Spanish

— Áɴɢʟ? (@anglleija) May 25, 2017
"Don't fetishize him speaking Spanish while PoCs are cussed out by Whites when PoCs speak Spanish." Twitter user @anglleija wrote.
For some it was about respecting the language and culture.
Justin Bieber singing despacito live pisses me off. That dude has absolutely 0 respect for the spanish language im sick

— Brayan Guerra (@BrynGrra) May 25, 2017
Many feel Latinos are constantly being disrespected in the U.S.
The Biebs reminded some of Katy Perry singing in the Sims made up language, "Simlish."
justin bieber trying to sing despacito live: pic.twitter.com/7c9EVXOyru

— آدم (@ajowilk) May 25, 2017
At leas this is a real language to someone.
We hope he's learned his lesson and will be better prepared next time he's on stage.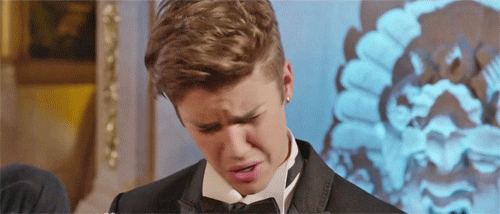 But something tells us, that might just be wishful thinking.
What did Luis Fonsi and Daddy Yankee think?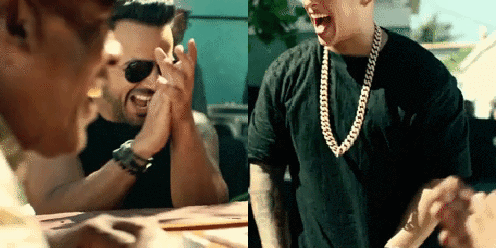 They probably laughed it off.
Fonsi has already taken his hat off to Bieber for wanting to sing in Spanish on the track.
Fonsi made it sound like Bieber really cared about the lyrics being in Spanish. So, maybe it was just an off night for him?
Either way, it may take some time for some Latinos to forget this one.
We've got our eyes on you, JB. ?
[H/T] HuffPo
Recommend this story to a friend by clicking on the share button below.