During a recent visit to Mexico, German Chancellor Angela Merkel spoke critically on building walls between nations.
Though Chancellor Merkel made no mention of the U.S. President, her message was clearly addressing Trump's proposed border wall between the United States and Mexico.
Standing alongside Mexican President Enrique Peña Nieto, Merkel brought attention to the immigration issues that walls cannot fix.
"Obviously the main reason for people leaving must be addressed on site first, which means putting up walls and cutting oneself off will not solve the problem," German Chancellor Merkel said during her speech.
And she pointed out the historical failure of walls between nations.
As The Telegraph reported, Merkel used examples throughout history — namely the Roman Empire and China's Great Wall — where border walls did not improve relations, saying, "[..] only when great empires have managed to forge sensible relationships with their neighbors and to manage migration has it been a success."
Germany is no stranger to walls, btw.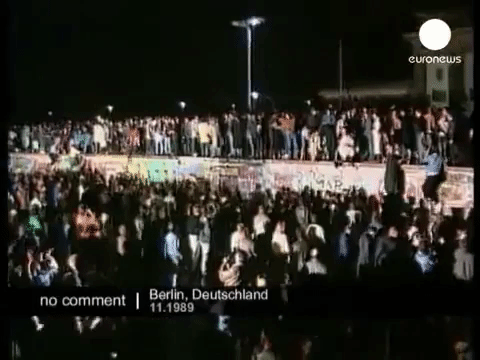 NO COMMENT TV / YOUTUBE
For nearly 30 years, Germany was a nation divided into its East and West. The division was most obvious in the country's capital, Berlin, where a 100-plus mile divided the city in two halves, and it completely encircled West Berlin. In 1989, news channels around the world captured the destruction of the wall and the moment loved ones on either side were finally reunited. Over the years, nearly 80 people were killed while trying to cross the Berlin Wall.
Recommend this story to a friend by clicking on the share button below.