no pos wow
Celebrities Get Their Tattoos Roasted By The Experts In This Video
Not all celebrity tattoos are created equal, experts Chris Nuñez and Oliver Peck explain.
The guys from Spike TV's "Ink Master" recently sat down with GQ to discuss the method and the madness behind some of our favorite, and not so favorite, celebrity tattoos. The great thing about the video is that the fellas don't just throw shade at what the average person might call a "bad tattoo." Instead, they explain the history the tattoos and what techniques are required to create them.
When talking about Angelina Jolie's tattoo, they explain why "she suffered for this."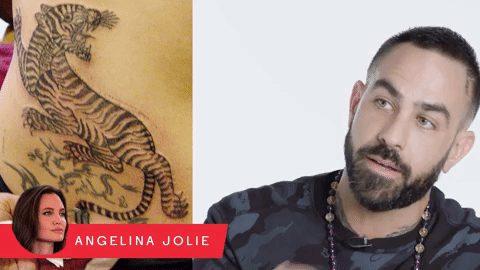 Nuñez explained that Jolie's tattoo is done in a very traditional style, which was developed by monks in Thailand. "The way that they do it is very meticulous. It's really a very hard thing to learn, and not just anybody can pick up and do this. And to be able to do these intricate patterns with one need takes a long amount of time and a heavy amount of enduring pain. So she suffered for this."
They explain why Justin Bieber's arms are "littered with garbage."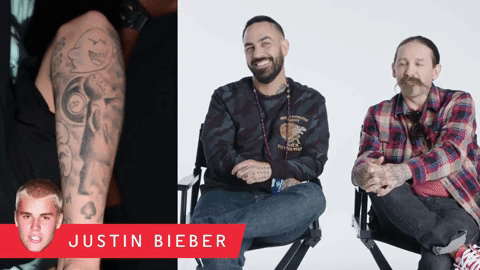 Oliver Peck doesn't hold back when talking about Bieber's collection of tattoos, saying, "The one thing we know about Justin Bieber is, that in all senses, he has the worst taste imaginable. So it does not surprise me at all that every tattoo he has is completely terrible."
And they explained why Adam Levine has a messed up "MOM" tattoo.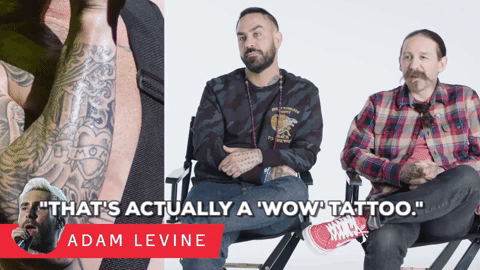 While the Nuñez and Peck are fans of the "MOM" tattoo, they explain what is technically wrong with Levine's, saying: "If his arm is down, and this tattoo is right-side up, this is actually a "WOW" tattoo." If your parents would kill you for getting a tattoo, the least you can do is honor your mom the right way. So don't get no p.o.s "wow" tattoo.
The guys take on several celeb tattoos during the short vid, so be sure to check it out.
Definitely worth a watch!
Recommend this story to a friend by clicking on the share button below.