Thanks To Latinos, Baseball Games Are Puro Party
1. No One Makes Tastier Hot Dogs!
The staple food at a baseball game has to be the hot dog, and teams can come up with some crazy versions for their ballparks. Everyone knows about the Mexican Street Dog, the perfect post turn up snack, but have you heard of the Chicago Style Dog at Wrigley Field? Sweet onions, tomatoes, peppers and relish keep this dog tasting fresh on those hot days at the park. Or a sweet take is the Diamondbacks' Churro Dog at Chase Field in Arizona.
2. A Latino Party Will Always Have Beer!
Latino parties rarely go without plenty of beer to keep you dancing throughout the night. At San Diego's Petco Park, they boast 36 different kinds of beers to choose from, including all your favorite beers for micheladas!
3. Latinos Dancing Are What Keep Games Interesting Between Innings!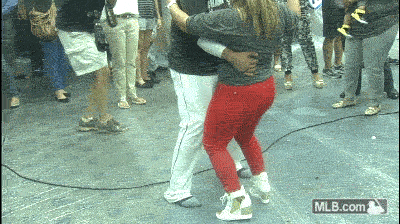 Nothing stops Latinos from dancing when a good banda comes on. Whether it's salsa or a bangin' cumbia, players and fans will all be dancing!
4. Latino Families Have To Celebrate Everything!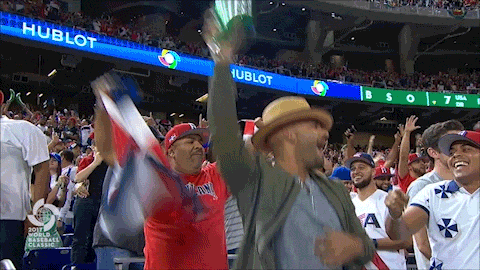 MLB fans celebrate every hit, run and win. Your whole family will show up to Chavito's eighth birthday party just because it's another reason to party and see the family all together again.
5. Primos Are The Best Squad In Latino Families
Baseball games are the perfect event to bring the whole squad, and with Latino families, family is the squad. When you come to the game with your cousins there is no need to worry about filling seats!
6. Latinos Love To Dress Up!
You'll have your best boots, your favorite belt and don't forget that hat. What team will you be reppin'? Latinos love to dress up and look good whether it's at the party or at the game!
7. Chisme Is Priority Number One!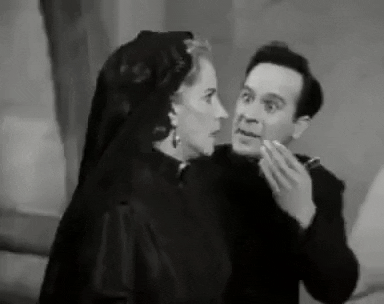 The party hasn't started until someone drops some chisme. Baseball can have plenty of time for that between innings, so ignore the warmups and tell me what happened to Laura from work!
8. Mariachi Makes Everything More Epic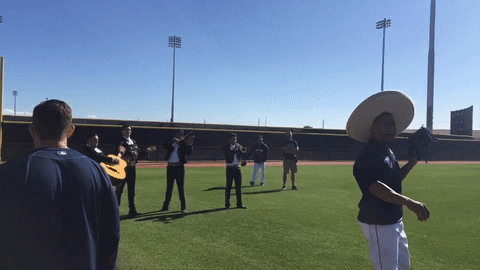 If you have a Latino party you will have a Mariachi. MLB and its players agree! They have Mariachi bands playing every chance they get. Leonys Martín, currently of the Seattle Mariners, even had the gift of Mariachi playing during practice on his birthday.
9. For Latinos, Family And Tradition Are What's Most Important
Tradition and family have always been at the core of Major League Baseball. It's no different for Latinos. All the reasons that we like to party are made special because we do them with our families. For Latinos, family always comes first!
Notice any needed corrections? Please email us at corrections@wearemitu.com