Mexicanos vs Puertorriqueños, Americanos vs Dominicans: 13 Storylines that Make the World Baseball Classic a Must-Watch
Baseball fans, represent! The World Baseball Classic is back this March and the 16-team field is stacked with competitive nations. There are many reasons to get amped for the tournament, but we'll narrow it down to 13.
1. Guadalajara, Guadalajara…
CREDIT: Giphy/MLB
If you love Guadalajara as much as Vicente Fernández, now's the time to head down to Jalisco to watch some baseball. The Estadio de Béisbol Charros de Jalisco, 30 minutes outside of Guadalajara, will host games for the WBC's Pool D. It's the home of the Charros de Jalisco of Liga Mexicana del Pacifico. Mexico, Puerto Rico, Venezuela and Italy make up the group. Kick back, grab a beer in a Charros cup, and watch arguably the most competitive group go at it.
2. Going to Miami… Bienvenidos a Miami
http://m.mlb.com/video/topic/31426364/v1223240583/2017-world-baseball-classic-from-marlins-park
The United States, Canada, Colombia and the Dominican Republic will battle at the home of the Miami Marlins for Pool C competition March 9-13. Any time is a good time to travel to Miami, but in March when the weather is perfect and with Cuban sandwiches readily available at concession stands, book your plane ticket now. The Americans and Dominicanos battling at one of Major League Baseball's finest ballparks. Need I say more?
3. Tokyo ball
We've all heard the wild stories from the Japanese baseball leagues. Now the WBC will get to experience the madness once again. The Tokyo Dome is no stranger to hosting WBC games as the stadium was a host site in the prior three tournaments. Home of the Yomiuri Giants, it was opened in 1988 and is Japan's first domed stadium. Japan will host Cuba, China and Australia in Pool B action.    
4. The D.R. going for two
CREDIT: Giphy/MLB
The Dominican Republic will be gunning for a second consecutive title after defeating Puerto Rico in the 2013 Final. Only Japan has repeated as champions after it took the titles in 2006 and 2009. The Dominican Republic, which has more than 100 players in MLB, will be loaded once again. The nation is led by Hanley Ramírez, Adrián Beltré, Robinson Canó and Manny Machado, who was born in Florida but is of Dominican descent.
5. Puerto Rico's young guns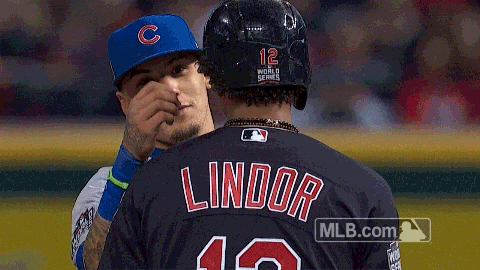 Puerto Rico fell short of winning the crown in 2013, but the small nation arguably has the best crop of young stars MLB has to offer. Carlos Correa, Francisco Lindor and Javier Báez will guide Puerto Rico. Correa broke out as the Houston Astros stud shortstop in 2015. Lindor and Baez made names for themselves in October as the two battled in the World Series. Báez's Cubs defeated Lindor's Indians in a memorable seven-game series.
6. The Fans
CREDIT: Giphy/MLB
Rooting for your hometown team is one thing, but rooting for your homeland team? Whole other level. Flag-waving, drum-pounding, cowbell-clanking fans from baseball-obsessed countries like the Dominican Republic, Venezuela and South Korea bring down the house with their love for the game AND their country; and players like Nelson Cruz from DR recognize their impact:
"There's no doubt it's the best I ever played because of the way the fans responded," Cruz told the press according to ESPN. "As a player, I cannot ask for anything else from my fans. They give everything they have, every inning, every play."
7. Speaking of Mexico
Mexico has yet to medal since the WBC tournament was started in 2006. Mexico will look to the leadership of first baseman Adrián González and the young arm of Julio Urías to get them past the second round for the first time. The Mexicans will be coached by Edgar González, brother of Adrián. Mexico has depth at pitcher with Urías, Roberto Osuna of the Blue Jays and Sergio Romo of the Dodgers.
8. U.S. looking to break through
http://m.mlb.com/video/v3981127/purusa-wright-advances-team-usa-to-the-semifinals/?query=david+wright+world+baseball+classic
The United States is looking for its first WBC title and this could be the year the Americans get the job done. The Stars and Stripes have a deep talent pool with sluggers Paul Goldschmidt and Andrew McCutchen. The U.S. has World Series championship experience with Buster Posey and Eric Hosmer. Manager Jim Leyland has plenty of options for his starting lineups.
9. U.S. Latinos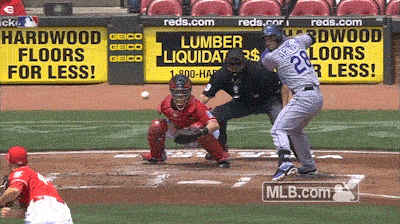 The Americans will miss not having Manny Machado in their lineup, but not all U.S. Latinos are opting to play for their parents' nations. Nolan Arenado, arguably the best RBI machine in the majors, has committed to play for the Red, White and Blue. The Rockies' third baseman has a Cuban and Puerto Rican background. Blue Jays pitcher Marcus Stroman, whose mother is from Puerto Rico, is also playing for the U.S.
10. Colombia makes the big stage  
Colombia will be playing in its first ever WBC and have the talent needed to be the Cinderella squad. Big league pitchers Julio Teheran and Jose Quintana have signed up to participate for Colombia.
11. Cuba eyeing championship
http://m.mlb.com/video/topic/7417714/v1222962683/world-baseball-classic-pool-b/?query=cuba%2Broster
The Cubans have been one of the most competitive teams since the WBC started, but have nothing to show for it. Cuba does have a silver medal from its runner-up finish in 2006, but gold is the only medal that matters.
12. Playing for pride
The best thing about the WBC is the national pride. These ballplayers take this tournament seriously because it's an honor for them to represent their respective nations. Every baseball player wants to hoist the World Series trophy, but we've seen through past WBC tournaments how important it is to players to wear their country across their chest. Hanley Ramirez said winning the WBC for the Dominicans in 2013 was bigger than a World Series ring. Besides the national pride, it gives baseball fans an opportunity to see where these big leaguers come from. We get to learn about baseball in Italy, Netherlands and Australia.
13. Bat flippin'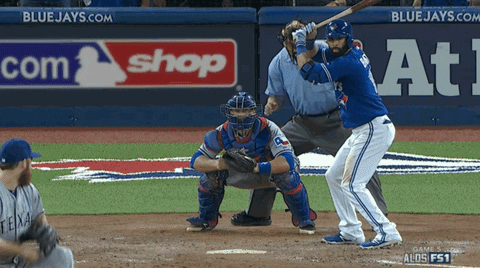 And last but not least, the countless bat flips will be a thing of beauty. No unwritten baseball rules in the WBC. Players get to have fun and floss their best flips. Hurry up, March 6th. The baseball world can't wait for stars such as Miguel Cabrera, Andrew McCutchen, Adrian Beltré, Buster Posey, Carlos Beltran and many others to take the field.
Notice any needed corrections? Please email us at corrections@wearemitu.com