10 Reasons Why Latinos Might Have Fishing Super Powers
Click here to experience the thrill of your #FirstCatch.
If there's one thing that's true about Latinos, it's that we are hustlers who are good at a lot of things because we work hard. Seriously…give us a toothpick, and we can fix the carburetor in your Tio Tony's ancient car in no time. (Why did he buy that thing anyway? Has anyone talked to him about it? Someone really should). So when it comes to fishing, you know we know what we're doing. Give us a hook and a line and we'll be all up in those fish like J.Lo is up in her Louboutins.
Yes, you heard that right. We naturally slay at fishing and here are 10 reasons why.
1. We're used to waiting for our mom, abuela, and tias to finish talking to their friends after church, making us extremely patient people.
So we're clearly capable of waiting for a fish to bite. And when you fish, you might need patience…some fish take their dang time.
2. Getting lost a million times while driving with our Abuela and Abuelo means we KNOW the importance of savvy navigation.
Enough terrible car rides with Abuelo and Abuela getting lost has made it ingrained in our brains to know exactly where we need to go. You best believe we've done thorough research and mapped out a route to the perfect spot to set up camp and catch a boatload of fish.
3. We learned from an early age how to thread a needle (thanks Abuela!) so our fishing knots are going to be on point.
You know, because taking any item of clothing to a tailor is a COMPLETE waste of money, according to Abuela. We've been threading needles and sewing up holes since we were straight out of the womb. A fishing line and hook? Psssh, no problem. Let's do this.
4. You know our Latino roots and expertise in cooking help us to make the tastiest bait for the pescado.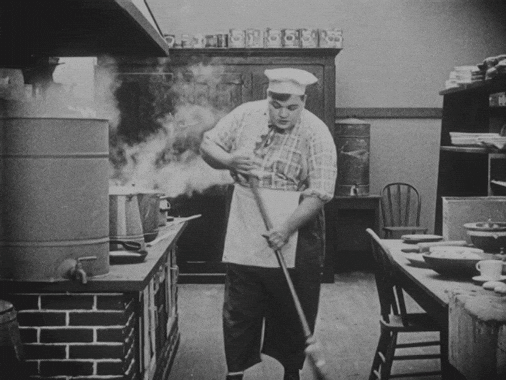 Who said you can't get flavorful with bait?! Not us!
5. Our mom raised us to always over-pack, so you know we'll always always have extra lines and hooks.
We're always prepared as can be.
6. Latinos are expert bargain shoppers, so you know we're going to find the best fishing rod out there.
CREDIT: The CW / Jane the Virgin / Forever Young Adult / Link
For us, shopping for deals is an Olympic sport. We're not going to mess around with a crappy an amateur rod; we know how to find the best product for the best price. Seriously, why isn't this an Olympic sport yet? It really should be, since we'd win gold every single time.
7. Tackle box? More like TACO box. (See what we did there?)
Is it a coincidence that they sound similar? Umm, ABSOLUTELY NOT. Latinos are so good at fishing for a reason. Since we're so familiar with packing a box full of delicious, savory fish tacos, it only makes sense that we would take the same care when putting together our tackle box. It's all about the detail and resources needed, but instead of carne asada it's bobbers and sinkers.
8. All our summers playing baseball with our cousins in the backyard made us really good at casting a line.

CREDIT: The Simpsons / Fox / Giphy / Link 
It's basically been preparation for fishing this whole time! How many times did we toss a baseball to our hermanos y hermanas as they stood way too far away because they were too young to really understand baseball? It's why we're so good at casting the line for fishing; we have the strength from all those years and toss it out into the water like it's nothing.
9. We know to always have a first-aid kit because our paranoid abuela would never let us forget to bring it.
Never mind that the only thing in it is some Vicks VaporRub. But if our family has taught us anything, it's that Vicks VaporRub can be used anytime, anywhere…like when you accidentally stub your toe on the dock while fishing.
10. It may be fishing, but you can bet we'll make it a party and invite at least six friends.
There's nothing better than enjoying quality time with friends, especially when you're all extremely good at fishing. Also, Latinos can never do anything in a small group, let's be honest.
The more lines, the more chances of catching something, right?!
Notice any needed corrections? Please email us at corrections@wearemitu.com