Entertainment
QUIZ: Which Latina OITNB Character Are You?
Chisme Says Javier Bardem Is Close To Landing The Role Of King Triton And People Have Some Thoughts
Entertainment
Chisme Says Javier Bardem Is Close To Landing The Role Of King Triton And People Have Some Thoughts
Disney just recently announced that Halle Bailey would be portraying Ariel in the live-action remake of 'The Little Mermaid' and finally we are starting to see better presentation of POC on the big screen.
The reaction to her casting was huge and, of course, came with it's share of racist trolls.
But Disney is giving us another reason to celebrate 'The Little Mermaid' with word that Javier Bardem is in talks to start as Ariel's father, King Triton.
Javier Bardem could possibly play King Triton in the live-action 'Little Mermaid.'
Big news from Disney — Spanish actor Javier Bardem is reportedly in talks to join the cast of Disney's upcoming live-action remake of the 'Little Mermaid.'
And the best part? He's up for the role of Ariel's dad and the ruler of Atlantica, the mighty King Triton. If the reports are true, Javier will be joining a star-studded cast for the highly-anticipated flick.
Although Javier is in talks to play King Triton, other actors have publicly said they'd want to be considered in the Rob Marshall-directed movie. Brooklyn Nine-Nine actor Terry Crews took to his social media and posted a selfie of himself as the underwater ruler. "Ariel's Dad!!!!," he wrote alongside the image.
Reactions on Twitter have been mixed to the news but a lot of people love the idea of Javier Bardem as King Triton.
And you can count us among that group. He's a very talented actor, who, in fact, has won an academy award. So we have faith that he'll be an amazing King Triton.
And this user had a very beautiful way of looking at the possible casting.
The sea is definitely a colorful place. Plus, also, mermaids aren't real so Disney can cast whoever they want in which ever role they want.
While this person was excited for the possibility of something like Cinderella.
And we have to say that we agree. Brandy in Cinderella was everything and we would love to see Halle Bailey bring that same sort of energy to this role as Ariel – and we have faith that she will.
Though it looked like many on Twitter weren't having any of it.
It looked like some were confused by the whole family tree while others just wanted the so called classic 'Little Mermaid' (read: white) that they grew up with and already know.
But more than one Twitter user easily shut down the haters.
That's right people. Mermaids aren't real. They could cast this however they want to cast it.
While many others were totally stanning for Terry Crews.
Count us in on this as well. Who doesn't love funny man Terry Crews?! Apparently, he also really wants the role. He even tweeted out a photo of the film with the caption #ArielsDad.
Whoever plays King Triton will be joining a star-studded cast.
A few weeks ago, the studio announced that R&B singer (and Beyoncé's protégé) Halle Bailey would take on the role of Ariel, while Melissa McCarthy would play Ariel's nemesis Ursula. Other castings include 12-year-old actor Jacob Tremblay as Ariel's best friend Flounder and Crazy Rich Asians star Awkwafina playing Scuttle, the pair's other friend that gives them access to objects from the human world. Harry Styles is also reportedly in talks to play Ariel's love interest Prince Eric.
The Debut Trailer For 'Hustlers' Opens With J.Lo Showing Constance Wu How To Pole Dance And It's Already The Sexiest Scene I've Seen In A Movie In A Long Time
Entertainment
The Debut Trailer For 'Hustlers' Opens With J.Lo Showing Constance Wu How To Pole Dance And It's Already The Sexiest Scene I've Seen In A Movie In A Long Time
How badly do you want to see Jennifer Lopez, Constance Wu, Lizzo, and Cardi B dancing, stripping, and racking up pyramids of cash from unsuspecting dudes? A lot? Perfect: keep scrolling.
The sickening trailer for the badass film 'Hustlers' is finally here.
The trailer dropped Tuesday night at midnight and fans of strippers, fierce women, and especially Cardi B, we're all totally here for it.
The film follows the story of a group of women who have formed their own extended family. They're all strippers in the NYC area but then they decide to go bigger and start drugging and robbing ultra-wealthy Wall Street types.
The movie is actually inspired by a true story from a now-viral magazine story.
The article, titled "The Hustlers at Scores" by Jessica Pressler, chronicles the real-life, modern Robin Hood story of a ring of strippers who ripped off wealthy clients.
The film is centered on two badass women, Destiny (Constance Wu) and Ramona (Jennifer Lopez).
Destiny is struggling to make ends meet and is helping to take care of her abuelita so she turns to stripping. This is how she meets Ramona who takes her under her wing and teaches Destiny everything she knows.
I mean Jennifer Lopez, on a pole, showing Constance Wu the moves. I. Am. Here. For. This!
Together with their extended family, these women decide to rob from the rich to help care for their loved ones.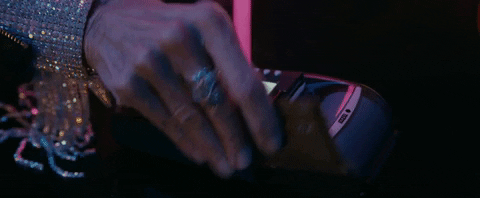 Based off true events, J.Lo's, Constance Wu's, Cardi B's, and Lizzo's characters step up their hustle to include drugging men and robbing them of thousands of dollars.
In one scene, J Lo's character explains it away as simply taking money from bad Wall Street guys who stole money from everyone during the financial crisis.
Things start to get real cray cray real quick.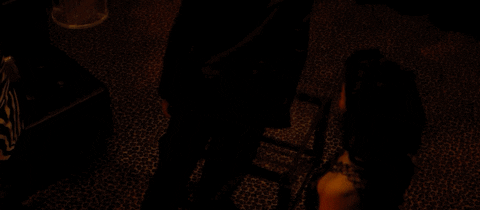 The women end up drugging many of their clients to complete their heists…so you can see how things could quickly take a turn for the unexpected.
The plotline is amazing but many fans are here to support this gorgeous, talented, diverse cast of incredible women!
The casting director for this movie 100% deserves some serious stanning.
In addition to Jennifer Lopez and Constance Wu in badass lead roles but fans will also see Cardi B, Keke Palmer, Lizzo, and Usher on the big screen. Like what did we do deserve this masterpiece?!
Some in the Bardi-gang took to Twitter to say they're kinda disappointed by the trailer.
They wanted more Cardi.
But whoever is running the Hustlers' Twitter account was quick to calm their nerves.
According to the 'Hustlers' Twitter feed, "Cardi B is this movie." Apparently, they didn't wanna give it all away so soon. So Cardi B fans better get ready for her big screen acting debut.
Overall, 'Hustlers' looks like it just may be one of the fiercest movies of 2019.
See you at the movies!
Click below to check out the full trailer!