LA schools are working on starting their days later because more and more young people are not getting the sleep they need. I wish this had been the law when I was growing up, because getting out of bed was a struggle. I had a mom, who like most moms had no time or help, and definitely had no patience when it came to me wanting to sleep in.
You know how it starts, just like I do:
You somehow stayed up late watching TV with the brightness down and close captions on.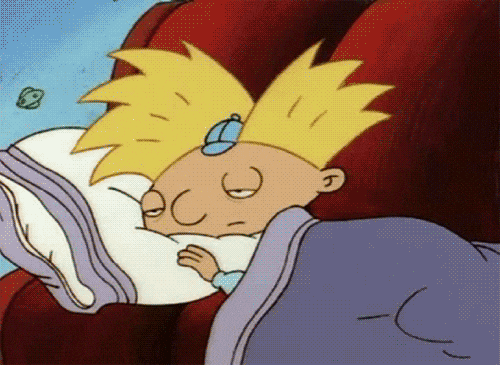 Via: Giphy / Hey Arnold!
Because you know mami's hearing is better than a fruit bat and she wasn't having no late nights.
Then, at some point around 3am, you decide, "okay, I can probably go to bed now, I'll get 5 hours, I'll be fine."
Via: quickmeme
When you're negotiating with yourself and doing that sleep-math, you know you're screwed.
The alarm goes off, and if you blink once, you're done.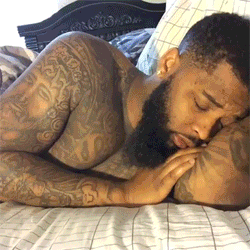 Via: ozzymustaine / Reddit
The warning label for alarm clocks should read "WARNING: Hours can pass in the blink of an eye."
But there's one alarm that isn't snoozed so easily.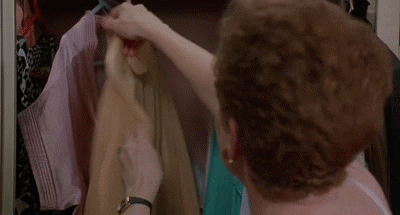 Credit: Gloydius / Tumblr
It's mami and she knows JUST how to get your ass out of bed. Your mom has a list of ways to get you up and out the door. And they go a little something like this:
1. "El cuco viene a despertarte…"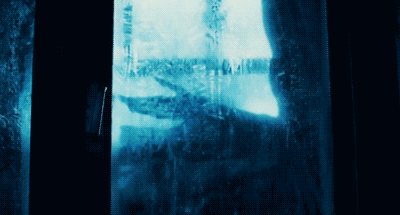 Credit: Giphy / Harry Potter
There's nothing that will get you in or out of bed faster than an "El Cuco" threat. And you know mami has him on speed dial.
2. "
Te bañas o te baño."
Via: Giphy
Nothing like a good shower to wake you up. Too bad it happened while you were still in bed.
3. "¿Quieres la chancla?"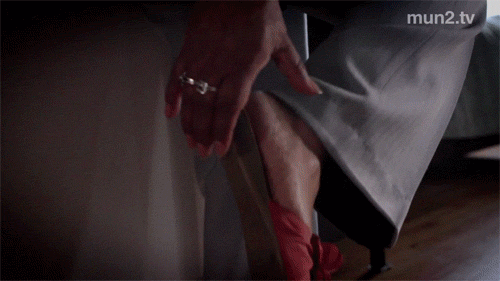 Via: markymarktwain / Imgur
Whether she's ever used it on your or not, you don't want to test her this early in the morning. A chancletazo would mess up your day big time – especially if you had to tell your friends later. They'd never let you live it down.
4. Switching the lights on and off.
Via: TheRealPsychoHobo / Imgur
"Yes, ma. Simulating a thunderstorm is going to wake me up real quick…"
5. Shouting, clapping, screaming, singing, blasting the radio, shouting again.
Credit: PandaWhale / Anchorman
Anything to shake you out of your sleep-fog.
6. Pulling you out of the bed by your feet.

Via: Giphy / Freaky Friday
Or when that doesn't work, straight up ripping the covers off and leaving you there shivering.
7. Jumping on your bed.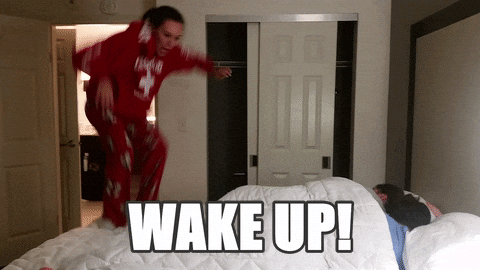 Credit: Brimstone / Giphy
She wouldn't do this one often, but if she had to, it was going down, mijo.
And you probably ended up falling asleep in class anyway…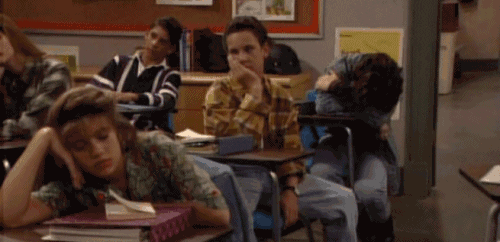 Via: Giphy / Boy Meets World
But that doesn't matter as long as you're following mami's rules at home, coño!
READ: Anyone Who Ever Hated Going To Church Will Relate To Doing These 9 Things
Recommend this story to a friend by clicking on the share button below.