Selena Gomez has been in the news a lot lately. Whether sticking up for "13 Reasons," the show she executive produced on Netflix, globe trotting with her new beau The Weeknd, releasing a new music video, "It Ain't Me," with Kygo, gracing the cover of Vogue, and killing it at the Met Gala, she's flooding social media and her fans can't get enough.
In the middle of the day this past Thursday, Selena Gomez posted an image on her Instagram account that made her fans go insane: news of impending music. The image in question was a vivid red-lipstick-graffitied mirror with the words "Bad Liar" in aggressive lettering.
Out of nowhere Selena Gomez posted this photo to Instagram on Thursday…
And fans lost their collective minds.
Some used Gomez's infamous cry face for perfect meme opportunities.
Screaming in excitement was another common emotion.
Others had to use non-human memes to show their excitement.
She then posted it two more times, once in purple (our favorite 💜 ).
And fans lost it even more.
This Twitter user managed to put all three images into a freak-out compilation that had to exemplify exactly what Selenation was feeling.
And then, the countdown clock started on her website.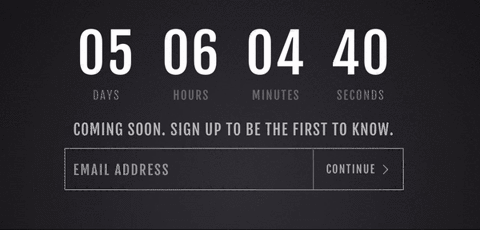 Credit: SelenaGomez.com
The site encouraged people to sign up to get more information on what was happening.
She'd encouraged her fans on Twitter to actually sign up the week before.
The ones who didn't must've kicked themselves for not signing up sooner.
Because everyone was scratching their heads trying to figure it out, while those who signed up previously, got special secret messages…
"I just got this email, I'm screaming," wrote this Twitter user.
Some people got slightly different messages…
"Look! Mine is different!" wrote another Twitter user who received a different image via email.
And, shortly, people figured out they were receiving clues to a bigger puzzle.
After everyone on social media lost their minds trying to piece it together, Gomez confirmed the final image herself via Twitter.
Some are assuming it's a single or even a whole album. There's no way to really know. We'll just have to sit and wait until Thursday.
Should be easy…
READ: Selena Gomez And Her Cast Get Tattoos To Bring Awareness To An Issue People Are Afraid To Address
Recommend this story to a friend by clicking on the share button below.