This past weekend, People magazine dropped the news that actor Naya Rivera and comedian-actor David Spade were likely seeing one another. A source told the magazine that the two were romantically involved but they wanted to keep it on the down-low. The same source said that the two appeared "very happy" and that "they looked pretty comfortable together" while spending time together in Hawaii.
Few took it serious that Rivera and Spade were now a thing.
Naya Rivera Reacts To David Spade Dating Rumors https://t.co/NV0AgVw7JJ

— Eddie Slaughter (@SlaughterEddie) April 3, 2017
It was April Fools, after all.
Well, those who didn't believe the news were silenced when these photos from Hawaii dropped.
Who is that getting snuggly with Rivera…?
Wait. It couldn't be…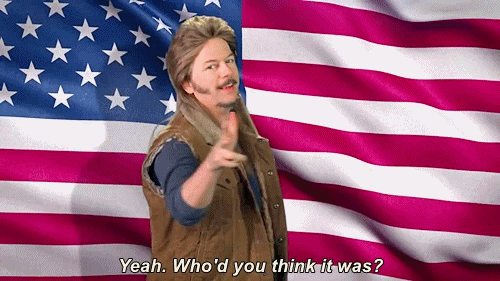 ?
Yeah, that's Naya Rivera and David Spade getting cuddly poolside at the Halekulani Hotel in Waikiki, Hawaii.
.@NayaRivera and @DavidSpade in Hawaii pic.twitter.com/xkKrTkfrds

— Naya Rivera News (@NayaRiverasNews) March 31, 2017
According to People, the Spade was in Hawaii with his comedy cohorts Adam Sandler and Rob Schneider for their "Here Comes the Funny Tour." The source told People that Rivera was in Hawaii to spend time with friends.
Refinery29 speculated that the two met on the set of Rivera's latest film, "Mad Families."
Love is in the air and it's time to meet your newest Hollywood couple, Naya Rivera and David Spade. https://t.co/9dcKElcgsY pic.twitter.com/EBBMIyVCxb

— E! News (@enews) April 1, 2017
The movie was released in January and was co-written by Spade.
Of course people on Twitter were very respectful of Rivera's latest novio.
DAVID SPADE AND NAYA RIVERA MIGHT BE THE WILDEST FUCKING CELEBRITY COUPLE IVE EVER FUCKING SEEN

— sinner's prayer (@ediefalcos) March 31, 2017
Kidding.
Twitter was being peak Twitter.
Some took it personally that Rivera would hook up with Spade.
If David Spade and Naya Rivera can find love in eachother then WHAT THE FUCK IS WRONG WITH ME JESUS CHRIST

— Shane Dooley (@HanzMoobith) March 31, 2017
One person couldn't get over the age difference. Rivera just turned 30 in January.
Naya Rivera Responds to David Spade Dating Rumors After Poolside PDA Pics Surface https://t.co/5q5x7yTG7I pic.twitter.com/lHzRx9cQZE

— All City News Online (@allcitynewson) April 3, 2017
David Spade on the other hand…
?
… is 52 years old.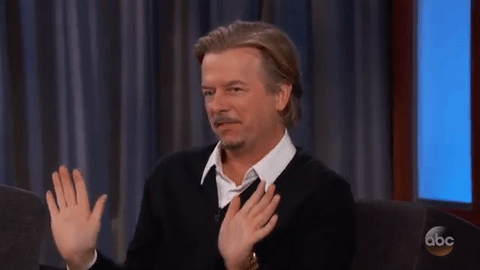 ?
But this isn't even the first time this year a comedian has done the unthinkable.
Earlier this year, we saw the pairing of Rosario Dawson and Eric Andre. So the real lesson here is that if you get into comedy, your life will be awesome.
So let's just try to be happy for Naya Rivera and David Spade.
EXCLUSIVE PICS: @NayaRivera & @DavidSpade pack on the PDA in Hawaii! New couple alert? https://t.co/AujJjfnhzx pic.twitter.com/xyUnRGmD66

— EntertainmentTonight (@etnow) March 31, 2017
OKAY?
I mean, Rivera seems pretty happy about it… or does she?
.@NayaRivera's ig story ? ? pic.twitter.com/nlhepO1XrD

— Naya Rivera Team (@NayaRivera_Team) April 1, 2017
On April first, Rivera posted this video, joking about the absurdity of the Easter Bunny dating the Tooth Fairy? What are the odds? So have we been had? Was the Rivera-Spade thing all a joke or an attempt to hide their love? Was it just a spur-of-the-moment hookup? Time will tell.
Recommend this story to a friend by clicking on the share button below.