Entertainment
Only True Cardi B Fans Can Ace This 'Be Careful' Lyrics Quiz
The Debut Trailer For 'Hustlers' Opens With J.Lo Showing Constance Wu How To Pole Dance And It's Already The Sexiest Scene I've Seen In A Movie In A Long Time
Entertainment
The Debut Trailer For 'Hustlers' Opens With J.Lo Showing Constance Wu How To Pole Dance And It's Already The Sexiest Scene I've Seen In A Movie In A Long Time
How badly do you want to see Jennifer Lopez, Constance Wu, Lizzo, and Cardi B dancing, stripping, and racking up pyramids of cash from unsuspecting dudes? A lot? Perfect: keep scrolling.
The sickening trailer for the badass film 'Hustlers' is finally here.
The trailer dropped Tuesday night at midnight and fans of strippers, fierce women, and especially Cardi B, we're all totally here for it.
The film follows the story of a group of women who have formed their own extended family. They're all strippers in the NYC area but then they decide to go bigger and start drugging and robbing ultra-wealthy Wall Street types.
The movie is actually inspired by a true story from a now-viral magazine story.
The article, titled "The Hustlers at Scores" by Jessica Pressler, chronicles the real-life, modern Robin Hood story of a ring of strippers who ripped off wealthy clients.
The film is centered on two badass women, Destiny (Constance Wu) and Ramona (Jennifer Lopez).
Destiny is struggling to make ends meet and is helping to take care of her abuelita so she turns to stripping. This is how she meets Ramona who takes her under her wing and teaches Destiny everything she knows.
I mean Jennifer Lopez, on a pole, showing Constance Wu the moves. I. Am. Here. For. This!
Together with their extended family, these women decide to rob from the rich to help care for their loved ones.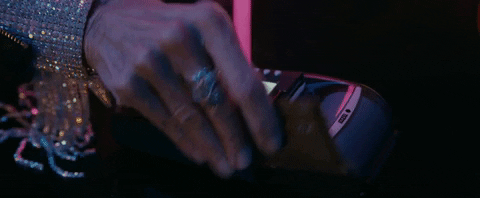 Based off true events, J.Lo's, Constance Wu's, Cardi B's, and Lizzo's characters step up their hustle to include drugging men and robbing them of thousands of dollars.
In one scene, J Lo's character explains it away as simply taking money from bad Wall Street guys who stole money from everyone during the financial crisis.
Things start to get real cray cray real quick.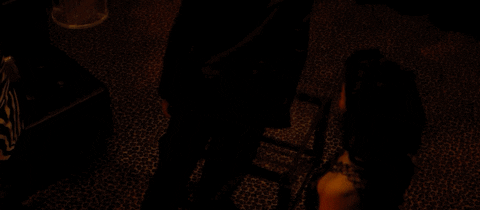 The women end up drugging many of their clients to complete their heists…so you can see how things could quickly take a turn for the unexpected.
The plotline is amazing but many fans are here to support this gorgeous, talented, diverse cast of incredible women!
The casting director for this movie 100% deserves some serious stanning.
In addition to Jennifer Lopez and Constance Wu in badass lead roles but fans will also see Cardi B, Keke Palmer, Lizzo, and Usher on the big screen. Like what did we do deserve this masterpiece?!
Some in the Bardi-gang took to Twitter to say they're kinda disappointed by the trailer.
They wanted more Cardi.
But whoever is running the Hustlers' Twitter account was quick to calm their nerves.
According to the 'Hustlers' Twitter feed, "Cardi B is this movie." Apparently, they didn't wanna give it all away so soon. So Cardi B fans better get ready for her big screen acting debut.
Overall, 'Hustlers' looks like it just may be one of the fiercest movies of 2019.
See you at the movies!
Click below to check out the full trailer!
Cardi B Stands Behind Bernie Sanders Because Of His Desire To Fight For All People And Their Rights
Entertainment
Cardi B Stands Behind Bernie Sanders Because Of His Desire To Fight For All People And Their Rights
Cardi B refuses to be boxed into any archetype. The Afro-Dominican rapper has used her platform in the past to talk about the injustices of America's healthcare system. This Monday, she effectively put her weight behind Democratic presidential candidate Bernie Sanders by telling her 6.7 million Twitter followers that she feels "really sad" about "how we let him down in 2016."
Claro, Cardi B's endorsement of the progressive Democratic socialist candidate has ignited a firestorm of responses from fans and haters alike.
In a single tweet, Cardi acknowledged the authenticity of Bernie's platform–which has remained consistent throughout decades of politics.
Often, voters feel isolated from politics because political speech is too pedantic to resonate with. Cardi was speaking from the heart of America when she said that Bernie's issues are not a "front" for a campaign to win. She believes Bernie's passion to creating a safer America for all is genuine.
Bernie Sanders narrowly lost the Democratic primary to Hillary Clinton in 2016.
It's no secret that, after Trump won, the Democratic party experienced a deep disillusionment over party ideals. Bernie brought a much more progressive stance than establishment Democrats, advocating for free healthcare as an American right, free college tuition and equality for all. The Senator thanked her in a tweet that read, "Thank you @iamcardib! Our fight for justice is far from over and we are not giving up."
The conversation continued after a critic pointed out that Cardi has once complained about high taxes.
The Twitter user seemed to think that Cardi's disdain for high taxes would be in direct conflict with Bernie Sanders's outspoken platform to raise taxes on the rich to effectively redistribute to the masses in the form of free healthcare and education. He was wrong.
His didn't get away with going up against Cardi and Bernie without a good dog walk from Latinas in charge.
It's the name of the game–perception is a reality in politics. The perks of being a civilian are being able to say things like "que chinguen a su madre" to anyone who twists your words.
Cardi clapped back by saying that she's here for high taxes, but only if she can see her dollar effect positive change.
With a large chunk of our taxes going to the military, subsidizing the dying dairy and meat industries, and a clear lack of funds directed towards the humanitarian crisis on the border, Cardi wants someone in power who will improve the quality of life for as many Americans as possible. She wants to see what she's paying for.
Of course, the sexism and racism came out to play in the comment threads.
This user claimed that "hood rats" are implicitly lacking the "mentality" to have political opinions. "I wish some people would stay in their lane," is tantamount to someone like Trump telling The Squad to "go back" to "where they came from." It implies that you're born into the limits on your own agency, and it's toxic thinking.
The Bardi Gang came through to defend Cardi's right to use her political voice.
Cardi B is an Afro-Latina woman who worked her way to fame by stripping at the club across from her high school. Her work has invited criticism from conservative pundits, claiming her body and sex-positive messaging is anti-feminist. As a black woman taking up space in the world, everything she does is overanalyzed.
They also offered her support amidst all the "hate."
Other politically invested folks came through with comments like "Girl read about ELIZABETH WARREN," and "Kamala2020 get down read up on her." Sprinkled throughout were messages of support for Bernie, happy that 6.7 million followers could #FeelTheBern thanks to Cardi.
Cardi might be a celebrity, but she's also a constituent who wants to see her taxes put an end to bankruptcy by medical and student loan debt.
With 2020 around the corner, campaign season is in full swing again. As always, we are mitú and we want everyone to educate themselves about every candidate and get out the vote!