comedy
Mexican Comedian Louis C.K. Once Compared Trump To Hitler. Now He's Got A Whole New Comparison
Louis C.K. appeared on "The Late Show" with Stephen Colbert recently to promote his upcoming special, "Louis C.K. 2017." However, the conversation quickly turned political when Colbert asked C.K. about an email he sent to his fans in 2016. In the email, C.K. compared Donald Trump to Hitler and called him "an insane bigot."
Louis C.K. later said he regretted calling Trump "Hitler."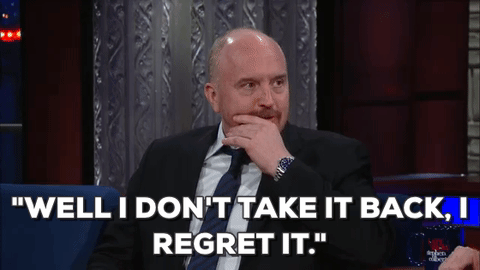 "Why do you regret it," Colbert asked, adding, "You've said worse things and not taken them back." C.K. then clarified, saying that he didn't "take it back" but that he regretted saying it, explaining, "there's a difference." When Colbert asked for clarification, C.K. replied, "I regret saying it. It doesn't mean it's not true."
Especially after last year, when the Daily News jumped on the email story with a giant first-page image of Trump and C.K.
The newspaper reported the entirety of C.K.'s letter where he made statements like:
"Trump is a messed up guy with a hole in his heart that he tries to fill with money and attention. He can never ever have enough of either and he'll never stop trying. He's sick. Which makes him really really interesting. And he pulls you towards him which somehow feels good or fascinatingly bad. He's not a monster. He's a sad man."
C.K. explained the horror he felt when he saw that Daily News cover.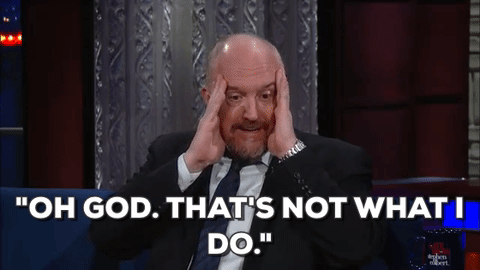 He explained that he doesn't see himself as a political comedian, and even in the email he sent out, C.K. refers to himself as an "idiot" and a "f–king celebrity with an opinion." He then told Colbert that though he felt that way at the time, he no longer sees President Trump as anything close to Hitler. C.K. said, "he's not as profound as I thought he was."
When Colbert asked what C.K. thought of President Trump these days, C.K. said, "he's just a lying sack of shit."
The audience, which tends to share Colbert's sense of humor, exploded. C.K. then went on to explain the differences in the kind of people who lie. C.K. said that some people lie "once in while," and some people lie cause it's a "problem – they can't help it." And finally, C.K. said, "then you have lying sacks of shit."
C.K. elaborated saying, "[Trump's] just a gross-crook-dirty-rotten-lying-sack-of-shit." Audience applause.
Colbert then pointed out…
…an audience member who voted for Trump.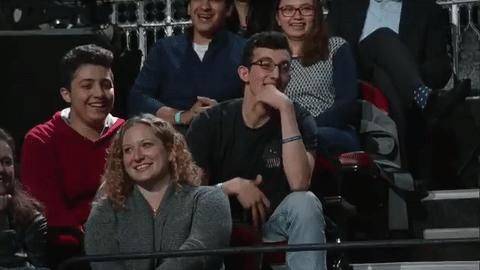 The kid seemed to be loving the interview. C.K. was keeping the mood light, despite talking about the current president.
Of course, C.K. was unfazed.
 THE LATE SHOW WITH STEPHEN COLBERT / CBS
C.K. explained that the only people Trump actually lied to were those who bought what Trump was selling. "He did lie to me. Everybody else was like, yeah, that's not true. But that guy…bought it."
Check out the segment for yourself.
READ: This Comedian You Didn't Know Was Mexican Is Dropping A Stand Up Special On Netflix
Was C.K. hilariously on the money or just another celebrity with an opinion? Leave a comment below!