bad hombres
With 15 Seasons Of Football Behind Him, Tony Romo Hangs Up His Jersey And Looks Forward To A Future In Sports Broadcasting
Nothing lasts forever, ya know? So, "November Rain" and professional athletes have at least that in common. According to Bleacher Report, Dallas Cowboys quarterback Tony Romo is hanging up his jersey after 15 years to pursue a broadcasting career.
Tony Romo, who was undrafted, became the starting quarterback for "America's Team," the Dallas Cowboys.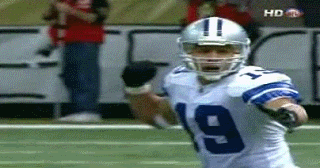 NFL
In the span of fifteen years, Tony Romo became the franchise player and face of the Dallas Cowboys. He also dated Jessica Simpson, so all in all, he had a pretty killer career for a dude who didn't even get drafted.
But, at long last, he's retiring from the game of professional football…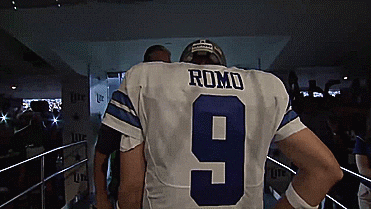 NFL
According to Bleacher Report, Romo, a four-time Pro Bowler, holds the Cowboys record for passing, with 34,183 yards. He also threw for 248 touchdowns.
Although he's probably going to miss it…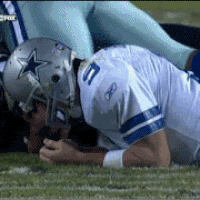 NFL / FOX
During a press conference in November, Romo told the New York Times that it was tough to watch rookie Dak Prescott become the new leader of the Cowboys while he sat out. "If you think for a second I don't want to be out there, then you probably never felt the pure ecstasy of competing and winning," said Romo. "That hasn't left me. In fact, it may burn now more than ever."
… He's looking forward to a career in broadcasting.
I guess it's time to start dressing up. #CBS pic.twitter.com/GseSRiyNOo

— Tony Romo (@tonyromo) April 4, 2017
NFL / YouTube
I'm not sobbing uncontrollably, my eyes are sweating. No, YOU'RE a baby!
Share this story with all of your friends by tapping that little share button below!