bad hombres
Poll: How Well Do You Know Men's Room Etiquette?
Two men enter, one man pees…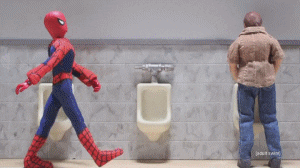 Bathroom etiquette is a thing, so let's talk about it. As we all know, it's one of, if not the, most important part of the social contract. It is so crucial, in fact, that if it were ever compromised, it could almost certainly bring about complete anarchy — human sacrifice, dogs and cats living together… mass hysteria!
Here's the scenario…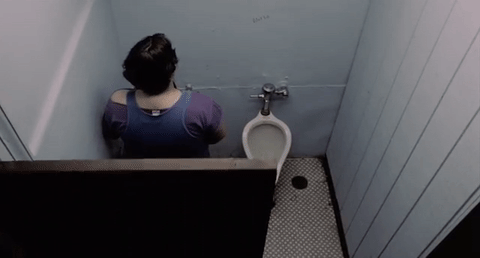 For argument's sake, the men's restroom over here at the Mitu compound is constructed of two (2) side-by-side urinals and two (2) side-by-side stalls. There's some sinks, too, and a sign on the wall that reads: "Employees Must Wash Hands," but you don't work here, so don't even worry about that, bro! High five!
This is why God created "buffer urinals" exist…

It's what separates us from the animals. Only, in this case, there isn't a "buffer" in sight. You either gotta pop into one of those vacant stalls or just wait for the coast to clear — worst case: maybe you could even hold it, leave, and then try again in a couple of minutes.
You don't want to "accidentally" bump elbows or even run the risk…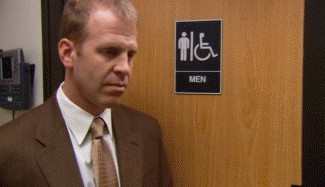 It doesn't even matter how well two dudes know one another, if they're sharing adjacent urinal space, they might as well be holding each other's pingas.
But, when you gotta go, you gotta go…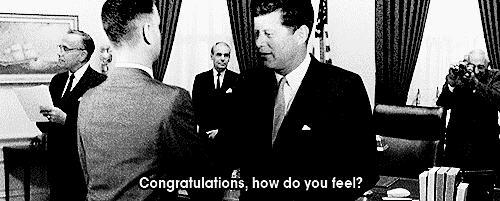 You don't care about personal space — your own or anybody else's. You've had a few cervezas and it's high time you made room for some more. You're a man and whoever's at the urinal next to you is just gonna have to deal with it. It's not like you're making eye contact, right?
So, if you enter the men's room and there's already a dude using one of the urinals…
If you have the guts to weigh in on this controversial yet important issue, please leave a comment! Share this story with the world by tapping the SHARE button below!