bad hombres
Nikki Bella And John Cena Got Engaged At Wrestlemania, But What Does It Really Mean?
Sixteen-time WWE World Champion John Cena popped the question to his long-time girlfriend, "Total Bellas" star, Nikki Bella, at the ultimate thrill ride, Wrestlemania 33. But, in the scripted world of sports entertainment, what does that even really mean?
Here's John Cena proposing to Nikki Bella at Wrestlemania:
WWE / YouTube
The Undertaker lost, but this was still the saddest part of the event. If you've ever watched E!'s "Total Bellas" or caught the last few weeks of WWE's "Smackdown Live!," you must have seen this coming a mile away — even if you didn't care or want it to happen.
But, was it real?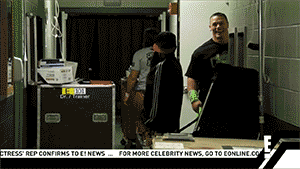 Total Divas / E!
Dopey-in-love "Engaged Cena" is probably just the latest evolution of his character, which might mean the "Super Cena" era has finally come to a queasy end. If "Heel Cena" is a dream fans have, maybe this could lead to everything we've ever wanted. Nikki was a "bad guy" for most of her career, so it's possible that… who am I kidding? Cena will be a good guy forever.
Historically, on-air proposals have only ever ended miserably…
WWE / YouTube
When former Mötley Crüe roadie Test proposed to the boss' daughter, Stephanie McMahon, she ended up marrying the cerebral assassin, HHH via drive-thru chapel. More recently, former Fandango dancer, Summer Rae, asked Rusev for his hand in marriage, but that ended with "the Bulgarian brute" marrying his valet/manager, Lana.
Unless you're Macho Man, your chances of long-term success are slim…
WWE  / YouTube
Randy Savage has the only feel-good proposal story, and that actually ended up playing out horrifically. Yikes. Like, for real. Woof!
So, what does any of it mean?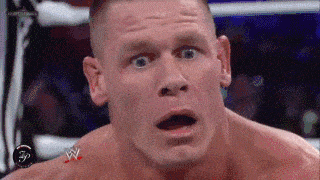 WWE
Nothing, really. These things never end well, but maybe this one is different. I'd love to see those two crazy kids take the marriage bull by the horns and actually make it work, but also, who cares?
Sports entertainment engagements (entergagements)  should be treated like other wrestling gimmicks…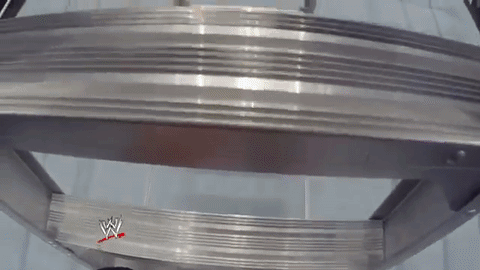 WWE / YouTube
I would pay a lot more than the $9.99 WWE Network subscription fee to see a "Pre-nup-On-A-Pole" match. Why isn't Vince thinking of this already?
Recommend this story to a friend by clicking on the share button below.