bad hombres
Read This And You'll Be Able To Buy A Car Without Even Bringing Your Dad Along
This is everything you need to confidently walk onto any car lot and buy a car like a boss.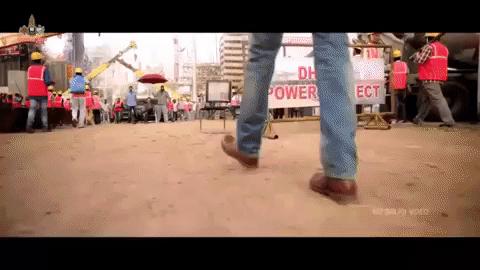 GIPHY
If you've ever bought a car, you know how it feels to be taken for a ride. Aside from asking for someone's hand in marriage, it's the trickiest negotiation known to man. From the moment you step onto the lot, you belong to the car salesman, and he knows it. Here's everything you need to confidently walk onto any car lot and buy a car like a boss.
Go to your bank and setup financing so you'll be in the driver's seat when the salesperson asks what monthly payments you can afford.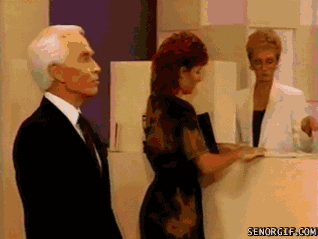 GIPHY
If you line up financing with your own bank or credit union, you'll usually get a better deal than what the car salesman offers. That way, you have a choice: you can go with the loan from your bank or you can use it as leverage to get the dealer to give you a better loan.
Also, the longer it takes you to pay your loan, the more money they'll make on your loan. So, keep an eye on that when they try to lower your monthly payments just to extend it.
If you roll up to the dealership, never discuss your old car's trade-in value as part of the sale.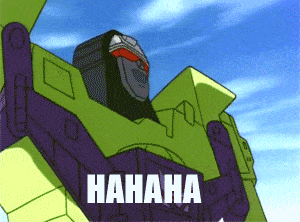 The Transformers / Sunbow Productions
Don't overestimate your car's value. It won't be considered "Like New" if it's 5+ years old, no matter what condition it's in. Learn the value of your trade-in, especially if there's damage. Beaters sell for parts, so keep that in mind when negotiating the final sale price. Research your vehicle on KBB, so you don't go in blind.
If a dealer advertises a car that isn't on the lot when you go to see it, it could be a bait and switch.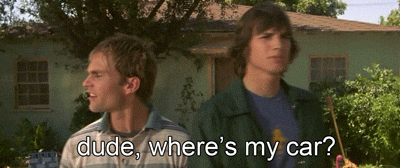 Dude Where's My Car? / Twentieth Century Fox
Make sure you read the article's fine print because if a deal looks too good to be true, it usually is. This Day 1 tactic gets you in, and then the salesman tells you the vehicle's already been sold. That's when they start trying to sell you a more expensive alternative.
If you want a car they don't have or one they they do, in a different color, the dealer may offer to get it from another dealership. Don't let 'em.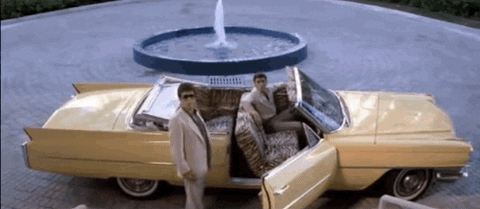 Scarface / Universal Pictures
Often, you could be the one footing the bill for that flimflammery. When they make deals with other lots, they gotta ship the cars from Point A to Point B, and in these dealer swaps, the consumer usually loses.
Dealers always try to negotiate from the sticker price, which is usually already way above the car's actual cost.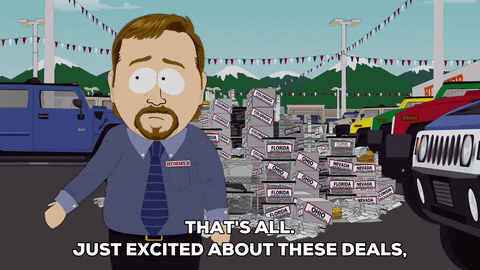 South Park / Comedy Central
The sticker price is over-inflated with silly fees, so any conversation based off that number has you at a disadvantage. Visit websites like AutoNation and TrueCar to get an estimate of sale prices of cars for sale in your area.
Test drive the car you're thinking about buying to make sure there's nothing wrong with it.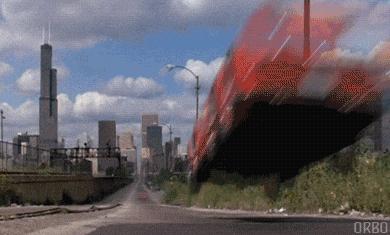 Ferris Bueller's Day Off / Paramount Pictures
If the salesperson insists on coming along, don't be intimidated by their hovering supervision. Open that son of a bitch all the way up and really see how it handles.
Look at the invoice to see if you're getting screwed by the "Vehicle-Preparation Fee" and the bullshit charges that come with it.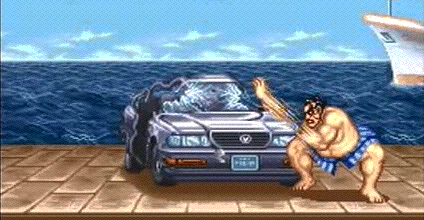 Street Fighter II: Turbo / CAPCOM
The fees can vary from state to state, so doing your homework will help you throughout this whole process. Make sure to check out automotive sites like Edmunds to help guide you through these kinds of fees.
When they try to upsell you on unnecessary bullshit like mud flaps or sealants, just say "no."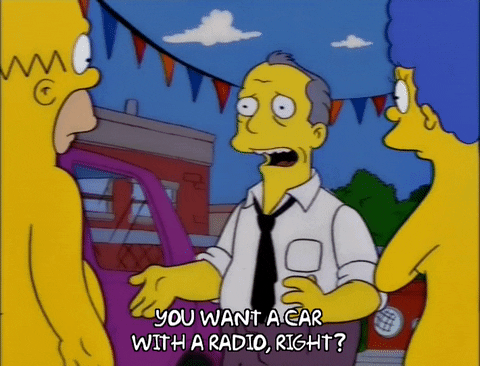 The Simpsons / FOX
Everything extra can be purchased cheaper elsewhere. It's like when you bring your car in to a garage for regular maintenance and those jerks try to get you to buy new windshield wipers for at least double the price of what you'd pay at Autozone or whatever.
Look, you're probably gonna get screwed no matter what, but at least knowing that is good start.
Saturday Night Live /NBC
Like the Claw Machine game at the arcade or snacks at the movie theatre, some things are just designed to take your money. Unfortunately, buying cars is the heavyweight champion of things that take advantage of you. So, get busy haggling or get busy dying.
READ: Here's A List Of Things That Take Away Your Manhood
Share this story with all of your friends by tapping that little share button below!